Gordon Phillips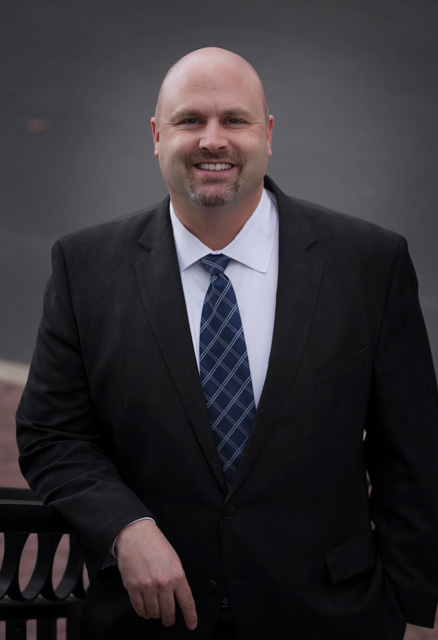 Gordon Phillips, Partner
Northwestern School of Law at Lewis and Clark College
University of Washington

B.A., Political Science, 1996
Gordon Phillips graduated from the University of Washington, where he received a Bachelor of Arts in Political Science. He then went on to receive his Juris Doctor from The Northwestern School of Law at Lewis and Clark College. Gordon serves client's statewide but practices primarily in Central and Eastern Oregon.
Gordon is a person of good character, always acting with integrity and honesty. He is confident about his own abilities and instills confidence in others. He thinks analytically, keeping the end result in mind. He fights for his clients while providing them realistic and legally sound advice.
Prior to law school, Gordon worked for Sigma Nu International Fraternity traveling throughout the United States as an Educational Field Consultant. During law school, he clerked for the Multnomah County Counsel's office in the litigation division where he was active with motion and pleading practice in the federal courts. He also worked for the United States Army and volunteered with Multnomah County Legal Aid.
Since moving to Bend, Oregon in 2001, Gordon has been committed to enhancing the quality of life in his family and community. Gordon knows the end result of any business is not just to make money, but to be part of the community in which he practices, so for both personal and business reasons he continues to make social service a priority in his life. 
Gordon is a past president and former member of the board of directors for the Central Oregon Council on Aging, a Central Oregon nonprofit that specializes in services to seniors, such as Meals-on-Wheels.  He is a current member of the Board of Directors for the Central Oregon Humane Society, an organization he has been honored to work with for more than seven years.
Gordon was selected as an Accomplished Under 40 recipient in 2009, recognizing his contribution to the Central Oregon community. He is a Fellow of the American Academy of Matrimonial Lawyers and a current member of the Oregon State Bar, the Deschutes County Bar, and Central Oregon Matrimonial Attorneys.  He has been selected for inclusion in Super Lawyers Magazine from 2008-2012 (Rising Star) and 2016-2017.
Awards and Distinctions
Past president and former member of the board of directors for the Central Oregon Council on Aging
Member of the Board of Directors for the Central Oregon Humane Society
Accomplished Under 40 recipient in 2009, recognizing his contribution to the Central Oregon community
Selected for inclusion in Super Lawyers Magazine 2008-2012 (Rising Star) and 2016-2017
Areas of Practice
Divorce Process
Division of Assets and Debts
Spousal Support
Child Support
Custody and Parenting Time
Right to Move Disputes
Rights of Third Parties (Grandparents, Stepparents, Relatives)
Domestic Partnerships
Collaborative Law
Mediation
Professional Associations and Memberships
Oregon State Bar Association
Deschutes County Bar
Central Oregon Matrimonal Attorneys
Bar Admissions
State of Oregon
State of Washington (inactive)